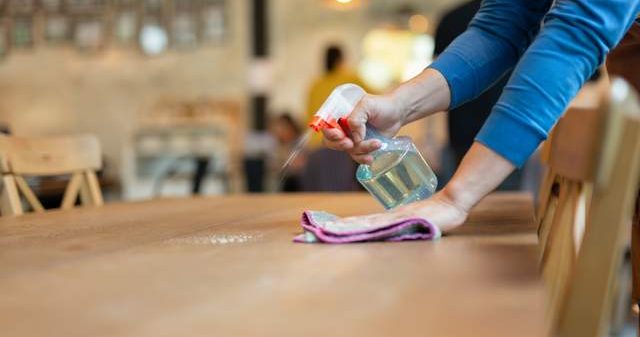 When you dine-in with us, we want you to experience amazing food in an relaxed and enjoyable atmosphere; but we also need to ensure we are offering a safe environment for our guests and our staff.
To ensure everyone's safety, we've implemented a few new procedures and created some new rules that we ask everyone to follow.
Dining times…
We've reduced the number of tables in the restaurant, we now have only 9 tables, to maintain distancing between guests.
To allow us to clean the restaurant between guests, we are operating two seatings:
First seating from 6:00pm to 7:45pm
Second seating from 7:45pm to 10:00pm
The restaurant will be cleaned and sanatised between seating's.
What we ask you to do…
Follow social distancing rules at all time.
Stay seated as much as possible. If you need something please call a member of staff to assist you.
If you must get up, wear your mask when moving around the restaurant.
Do not socialise with people from outside your household or support bubble.
Use the hand sanitiser provided in the restaurant when you arrive and frequently throughout your visit.
What we are doing …
Wiping tables and chairs between each use.
Cleaning the restaurant regularly with cleaning chemicals effective against Coronavirus.
Plates, cutlery and glassware are cleaned and sanitised between uses.
Staff have been trained in safety protocols as directed by the local authority and government.
Taking the temperate of staff at the beginning of each shift. Anyone with a raise temperature will be required to leave and monitor their symptoms.
Using face masks.
Using single use menus and pens. Just tick the items you'd like on the menu and we'll do the rest.
Maintaining a log of guests for 21 days to facilitate NSH track and trace requirements.
If you have any concerns or would like further information, please feel free to contact us by phone or email, we will be happy to assist.